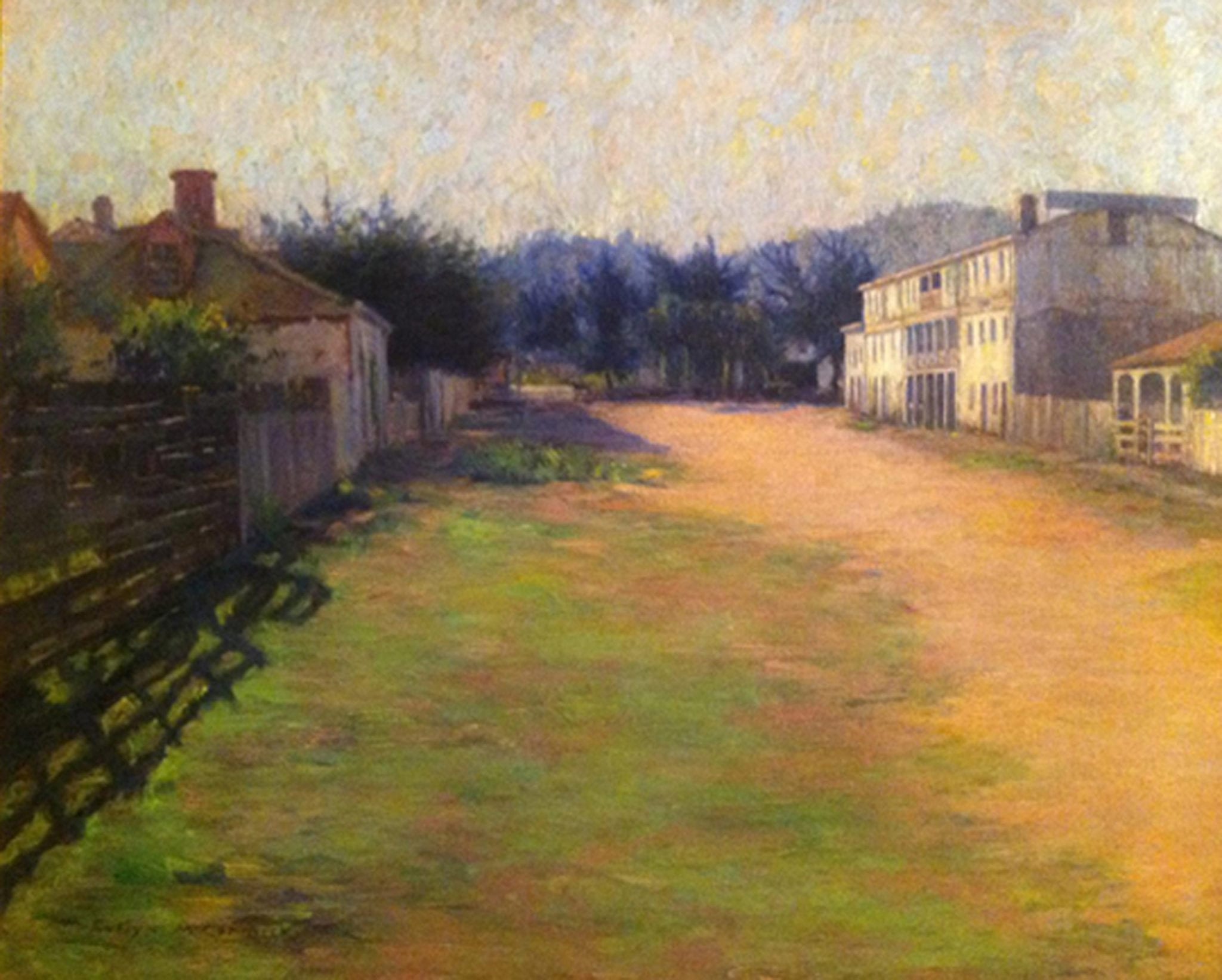 M. Evelyn McCormick, Old Washington Hotel-Monterey (1903). Collection of Trotter Galleries.
Evelyn McCormick was an impressionist painter who lived during the turn of the 20th century in Monterey, California. Her art is slowly being rediscovered today and can be found in museums and galleries on the west coast. Just last month, McCormick was the focus of the Art of the Adobes Festival, where Nelda Hirsh was a featured speaker to discuss her biography of McCormick, A Bohemian Life, published earlier this year by Green Rock Books. Relying on newspaper accounts and secondary sources (McCormick did not write a memoir or keep a diary), A Bohemian Life traces McCormick's life from her youth in Paris with the painter Guy Rose, one of her early lovers, with whom she visited Giverny, which Claude Monet had already made famous by the 1880's with his haystacks and waterlilies. Monet was doubtlessly an influence on McCormick's work, but as Hirsh explains, even early in her career she set herself apart, before returning to the Northern California where she chronicled the landscapes, adobes, and community near her home.  As Hirsh writes about the painting seen above:
The Old Washington Hotel (1903) is an example of Evelyn's conscious endeavor to create a chronicle of Monterey's past…At the turn of the century, Evelyn and others not only contemplated how their own little world ranked in the panorama of history, but they made conscious decisions about where they wanted to be.
For more about A Bohemian Life, please read this piece Hirsh wrote for The Toast. And Kevin Starr, the esteemed California historian, called A Bohemian Life:
Inspiring….a valuable contribution to the history of American art in California and to the concurrent story of women artists in the late 19th and first half of the 20th century.