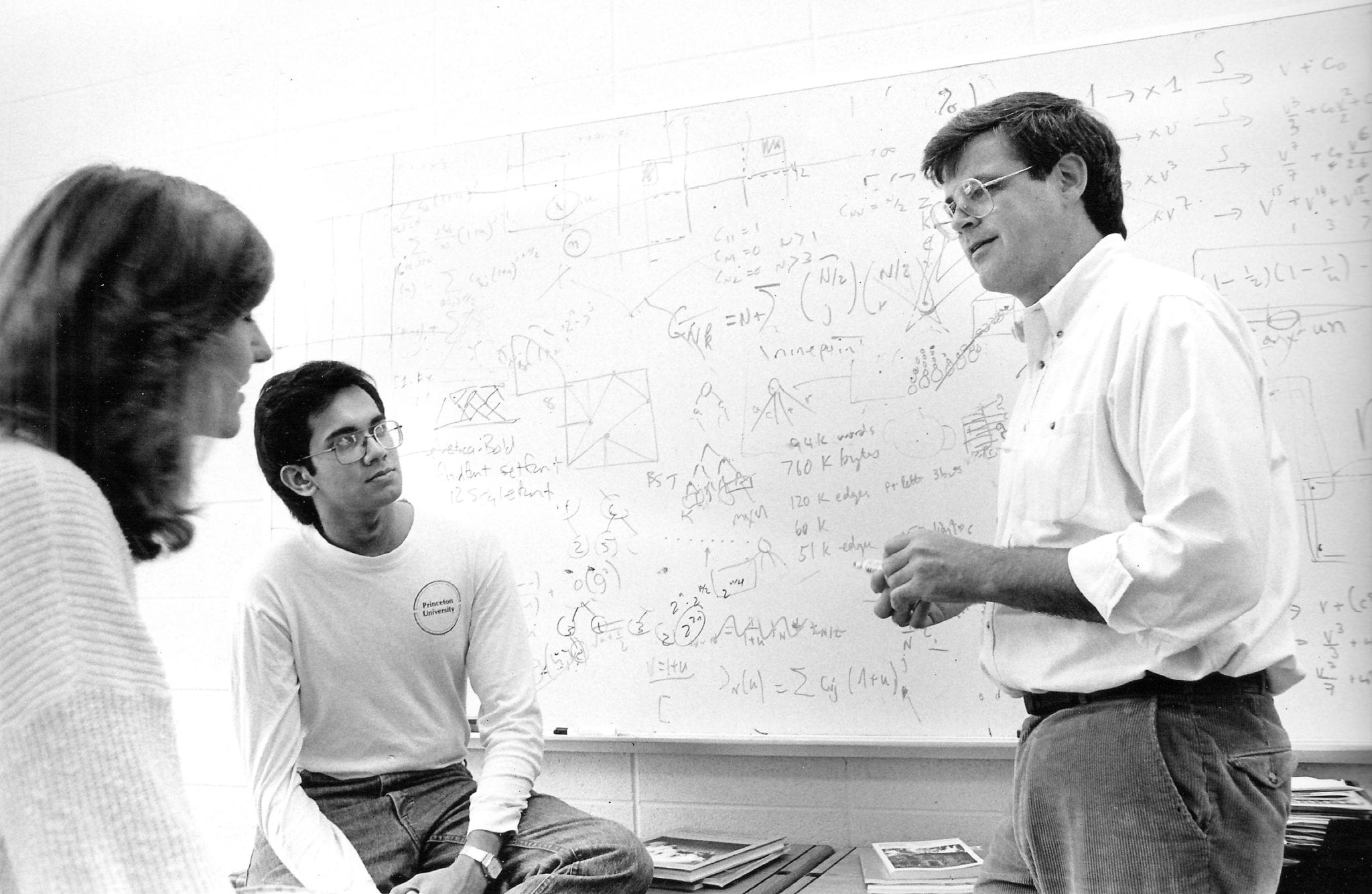 Robert Sedgewick, professor of computer science at Princeton University, is the author of the seminal textbook Algorithms, now in its fourth edition from Pearson. In 2016, he published Computer Science: An Interdisciplinary Approach with his co-author Kevin Wayne, also on the faculty at Princeton. In their latest book, Sedgewick and Wayne are proposing a change to how introduction to computer science is taught, with less an emphasis on programming, and asking students to consider computer science in a broader context – to be more useful for other fields. Both texts have accompanying video lectures and Sedgewick encourages faculty to use the videos and texts in tandem. Since Sedgewick has made the transition to relying on the video lectures in his department at Princeton, he's noticed excellent results:
Generally, since we have been using online videos instead of large live lectures, teacher-student interaction is at a much higher level than before. Students know the basics from the videos, so the discussion can be about applying and connecting concepts, or delving more deeply into some topic of interest…And faculty at other institutions can adopt the same model. In the 20th century, we didn't insist that every professor at every institution write a textbook for every course. In the 21st century, does it make sense for every professor to prepare and deliver lectures, when good online lectures are available?
Vesto PR associate Holly Mitchell is attending the annual meeting of the Special Interest Group on Computer Science Education (SIGCSE) this week, displaying the books and videos at booth 520. Co-author Kevin Wayne will stop by on Friday February 23 at 10:00am to say hello and the exhibit hall will be open until Saturday February 24 at Noon.