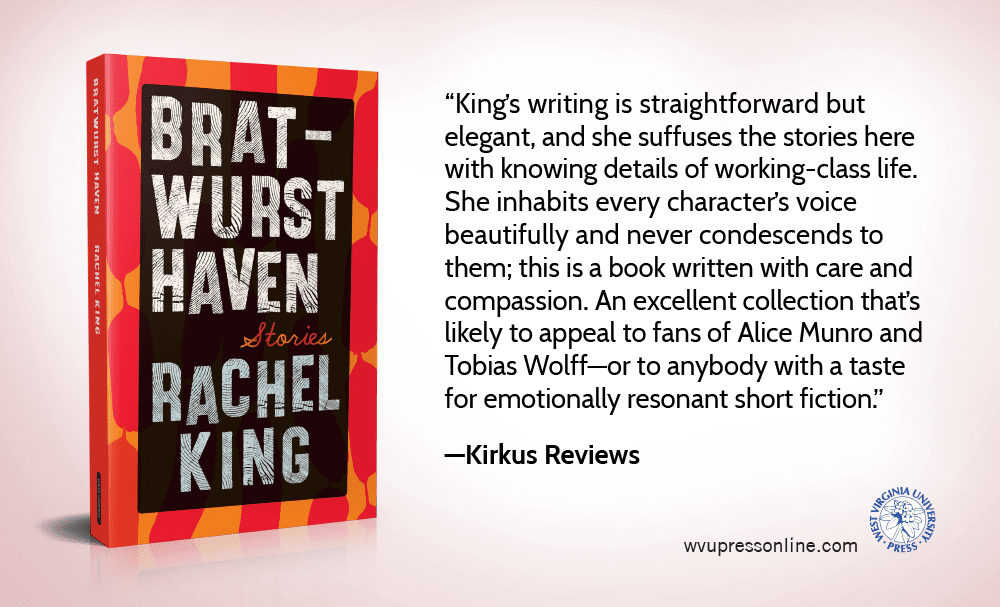 As part of the book tour for her latest collection of stories, Bratwurst Haven, Rachel King was joined in conversation by Mary Kay Zuravleff (author of American Ending) for an event at Politics and Prose bookstore in Washington, DC.
King's stories trace the vocational and emotional bargains made by diverse, complex, and authentic characters who are connected through the sausage factory and through their daily lives in a vividly rendered small town in Boulder County. Zuravleff and King discussed the journey of the book and King's writing process before taking questions from the audience.
In this collection I was trying to explore how low wage workers can support one another, and so, even though they can't always support one another, I do think that there's a camaraderie that comes when you're relying on people in a small space and working together for lower wages. –Rachel King
The book has received positive reviews in The Colorado Review, Foreward Reviews, and Kirkus Reviews.