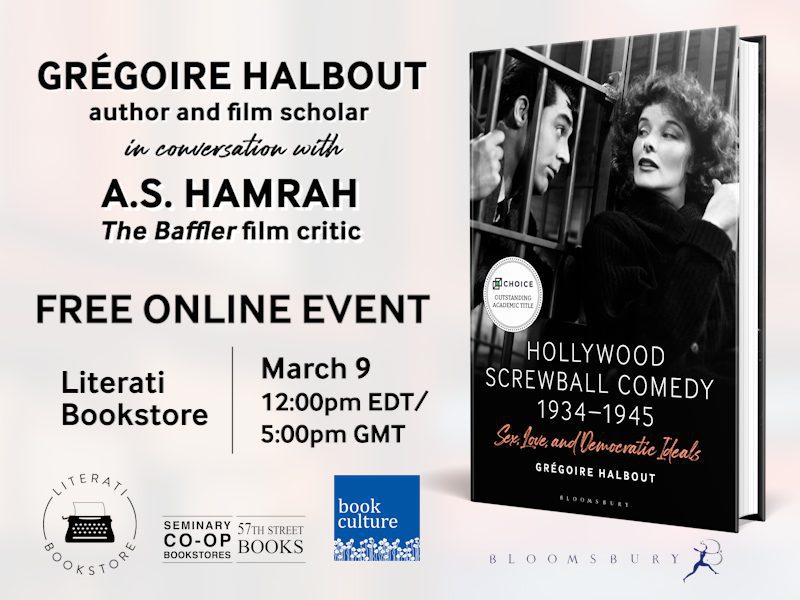 As part of their At Home with Literati Series, Literati Bookstore in Ann Arbor, Michigan, hosted a virtual event with Grégoire Halbout to discuss his book, Hollywood Screwball Comedy 1934-1945: Sex, Love, and Democratic Ideals published in paperback by Bloomsbury earlier this year. He was joined in conversation by film critic A. S. Hamrah. They discussed the definition of screwball comedy as a genre, its socio-historical context, the politics of intimacy, and how internal censorship by the Motion Picture Production Code was responsible for many aspects of the genre.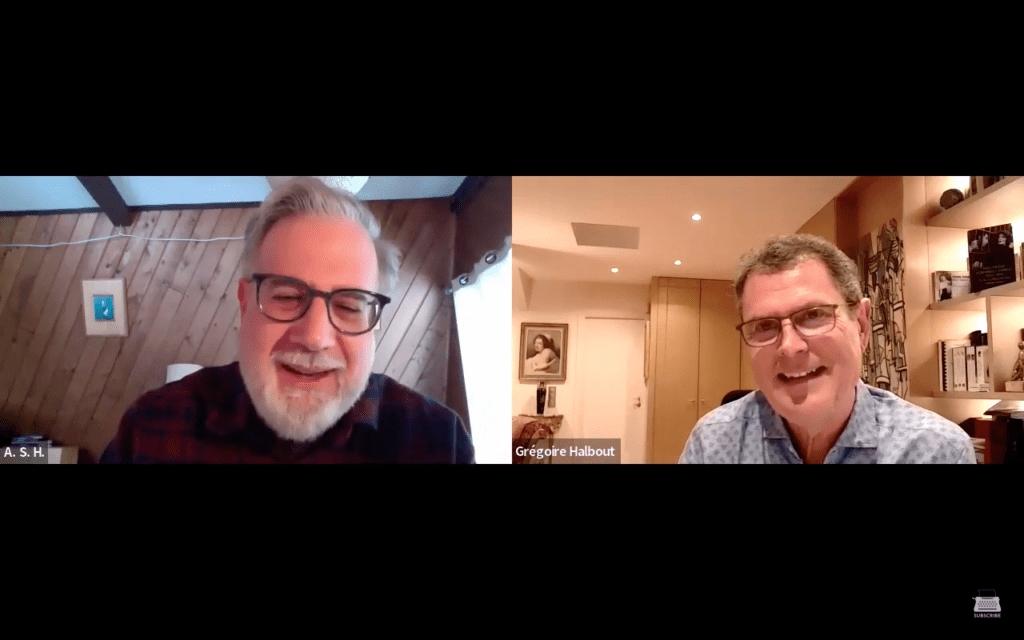 This book does a great job of tracing the origins of Screwball from silent comedy through the importation to Hollywood of playwrights and newspaper reporters from New York, and this kind of European sophistication that becomes completely changed by this mixture of silent comedy with very verbally skilled American writers. –A. S. Hamrah, author of The Earth Dies Streaming
The book has received positive reviews and was selected as a 2022 CHOICE Outstanding Academic Title.
What I tried to do is to extend, or revisit, existing works on screwball comedy into analyzing the relationship and influence of internal censorship, and then the social function of screwball comedy. –Grégoire Halbout