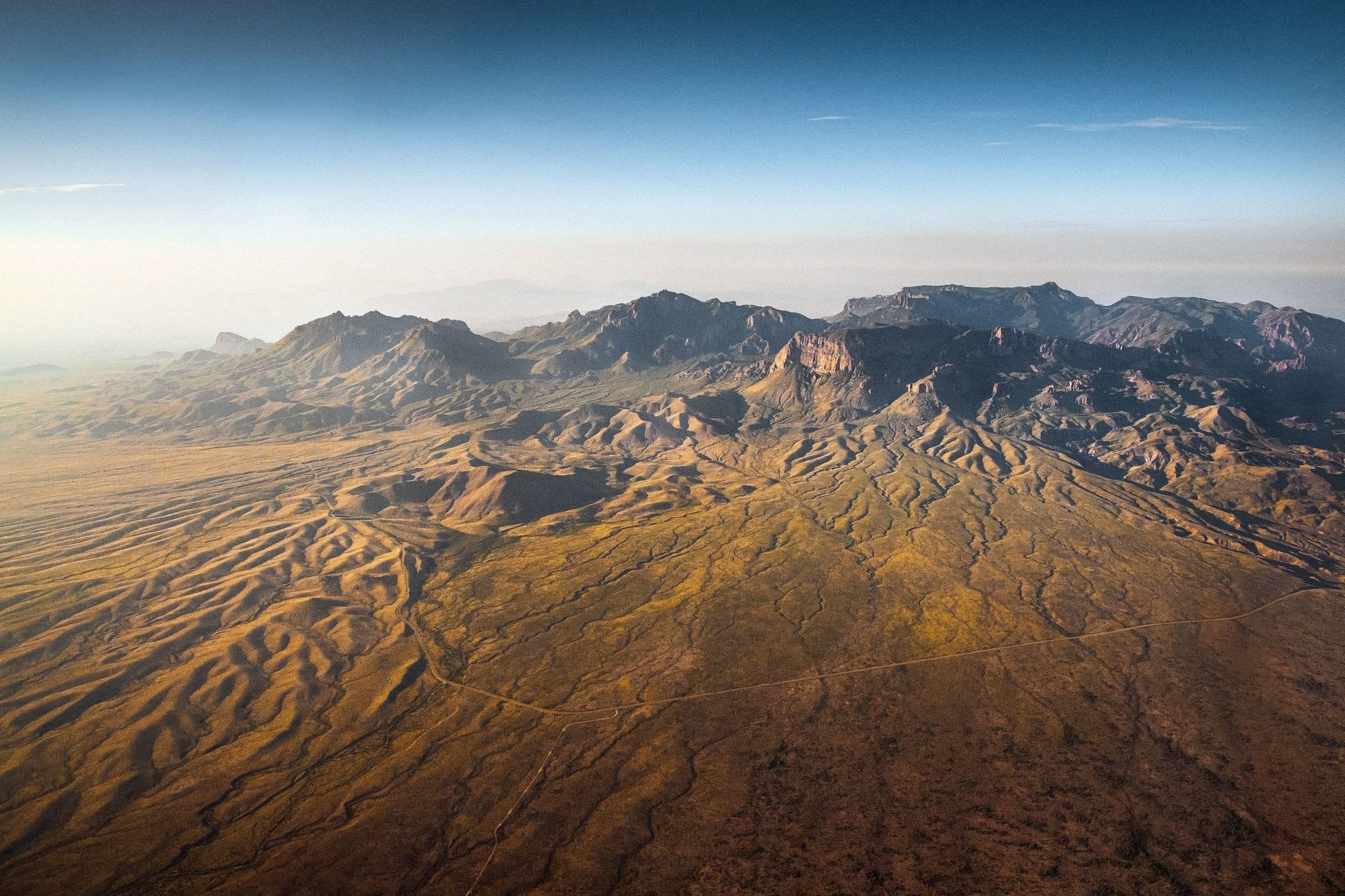 Photo by Jay B. Sauceda (2015)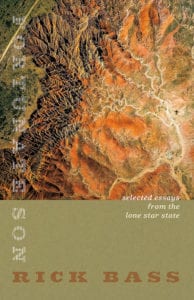 Rick Bass's new book Fortunate Son: Selected Essays from the Lone Star State will be published on March 15 by High Road Books, the new imprint from University of New Mexico Press. The Wall Street Journal reviewed the book: "Fortunate Son, a new collection of some of his previously published essays about the Lone Star State, is his attempt to depict the rapidly changing Texas of his childhood…some pieces here are beautifully rendered reflections of the varied Texas landscape, often glimpsed from fishing boats and hunting blinds…Mr. Bass is an exquisite and unfussy writer." Below we are pleased to share an abridged transcript of a recent conversation between Rick Bass and one of his friends and subjects in the book, the singer/songwriter James McMurtry.
Fortunate Son Launch Events (Online):
Houston: Blue Willow, March 22, 2021, 7:00pm CT (with special guests Dr. Michelle Lute, Pam Harte, Olive Spitzmiller, and Michael Berryhill).
San Antonio: San Antonio Book Festival, April 11, 2021. Details tk.
RICK BASS: If somebody was trying to hurt this country and break it apart, they couldn't do a better job than what's happening.
JAMES MCMURTRY: It has its roots so long ago. When McVeigh blew the side off that building, the Murrah building, somebody should've took a real hard look. It was an isolated incident, but it was not an isolated sentiment…I have relatives that have been griping about immigration since the seventies. "Why do we keep letting them in?" And these are people that never saw an immigrant.
RICK BASS: In my morose periods, which are increasingly more frequent, I think, OK, this is a country that was built on genocide, and then came to financial fruition through slavery. How's this story going to end happily? But being a world builder, an artist, you can't help but try and see a way out for something beautiful. I don't know if you ever think about songs that you should write that would be popular. I have these random thoughts about writing books that would speak to the masses I find so alienating, and yet I still have this urge to connect with them.
JAMES MCMURTRY: I can't remember a time when racism wasn't right up front around me. Partly just growing up in Texas and then in Virginia. I remember one of my early memories I was in a very minor car wreck. My father ran into the back of a truck in the Rice neighborhood in Houston. And it was the first time I ever saw fear on a grown man's face, because the truck driver was black. And my dad had to talk to the cop for 20 minutes, trying to talk him out of pinning it on the truck driver, who merely stopped at a stop light. Larry just ran into the back. It was about 1968. And no tickets were issued in the end, but that cop got so mad. He could not believe it. His whole world was turned upside down. And that was just one of many incidents and utterances that I just got used to over the years.
RICK BASS: There's just nothing to say.
JAMES MCMURTRY: It takes a long time, it takes education, and it takes integration. I was lucky. My dad got me out of Texas. And I was in and around DC. Those were the most diverse classes I was ever in. There was a kid there who looked like a miniature Bob Dylan. He had pasty skin, frizzy hair, green eyes, and sang just like Bob Dylan, except he sang in Persian. Because the teacher would get him to stand in front of the class and sing the Iranian national anthem. That was a really mixed class, because we had all these diplomatic corps people from all over the world, and we had inner city black kids that got bussed over there. And we didn't think anything of it. We were just a bunch of kids.
RICK BASS: I know a lot of people count on your take on things and how you convert it to art. There can be a hope and anger. There can be a hope and rage. And I think in your songs you really execute that hard stump.


JAMES MCMURTRY: Thanks. This last livestream I did Wednesday, I pulled out an old Nancy Griffith song that I used to hear her sing when I was opening for her.
RICK BASS: "Trouble in the Fields"?
JAMES MCMURTRY: No, it was "Hard Life".
RICK BASS: "It's a Hard Life Wherever You Go." Yeah.
JAMES MCMURTRY: I had to look it up on YouTube to find the words, because I hadn't heard it in so long, I didn't know the verses. I can barely sing it through without tearing up. I'm not usually that emotional. I think it's partly that I miss hearing Nancy sing that. And partly just she nailed it. But unfortunately that song still nails it. We haven't moved much beyond it.
RICK BASS: It was the voice of an adult, and I don't think we have many adults in the room anymore. People who are becoming older, like you and Nancy, and just the maturing generation of artists to be that steady voice. What's music like now without touring? Does it feel like it's on hold?
JAMES MCMURTRY: No, I'm streaming every week, at least once a week, sometimes twice. It's virtual busking, basically. You got your Venmo and PayPal, it's like your virtual guitar case open on the sidewalk. It's all I can do to bring in any money right now.
RICK BASS: Right.
JAMES MCMURTRY: There's a regular following of good people. And it's starting to get fun. I always have the dogs wandering around the room, and people just love the dogs.
RICK BASS: It sounds almost primal, like returning to hunter-gatherer cave days. Playing around the fire. Small hunter-gatherer clan band.
JAMES MCMURTRY: I don't really mind it right now. I might be one of the few people to actually benefit from this, because I think my body was kind of beat up. It's like it did not want to get back in the van and go rattling down the road anymore.
RICK BASS: You were doing like 200 plus nights a year, right?
JAMES MCMURTRY: Yeah, nights but not that many miles. We would be out of state on the road for about half the year, and then when we were home we had regular gigs during the week, and we had weekend gigs where it's just out for a couple of days, and then back. I'm kind of glad to get a break from that, really.
RICK BASS: Last question. What are your thoughts on the flag, the weaponization of the stars and stripes?
JAMES MCMURTRY: I think it should have more stars on it, for one thing. Puerto Rico. Washington DC. I lived in DC before home rule. Those people are Americans. Why shouldn't they be represented in Congress?
RICK BASS: It's crazy.
JAMES MCMURTRY: I read somewhere that Puerto Ricans who live in the territories pay higher per capita taxes than any of the rest of us. Why isn't Puerto Rico a state?
RICK BASS:I see the America flag now and I bristle. Call it blasphemous, but I want a new damn flag. I want to start over.
JAMES MCMURTRY: I would like a new national anthem. Now that I know more about the actual national anthem. I have to think if I were black, and I knew the history of that song, and some of the lyrics that were taken out of it to make it palatable – it's only been the national anthem since 1933.
RICK BASS: I didn't know that.
JAMES MCMURTRY:  There were other songs in the running. There was one that is sometimes referred to as the black national anthem, "Lift Every Voice and Sing". It sounds like a little more of an American title to me. Turns out the melody for the "Star-Spangled Banner" is not even American. It was a melody that Francis Scott Key took from a popular British pub song and put his lyrics in it.
RICK BASS: Damn.
JAMES MCMURTRY: And some of the lyrics they took out were "And nothing could save the hireling or slave from the terror of flight or the gloom of the grave." That's Francis Scott Key crowing about how the British lost the war and didn't get to free his slaves so he could hunt them down like he had before. Now, imagine you're a black athlete and you know that. You're not only going to take a knee, you're going to turn your ass to the singer. Key didn't write that. He didn't write that melody. That was just a flip-off to the British while they were sacking the capitol. That brings us back to our racist roots. We got to pull those things out.
Rick Bass's recent books include The Traveling Feast and For A Little While, which was awarded The Story Prize. (Also available on LibroFM.) He lives in Montana.
James McMurtry's albums include Complicated Game and Just Us Kids. (Available on Bandcamp.) He lives in Austin.