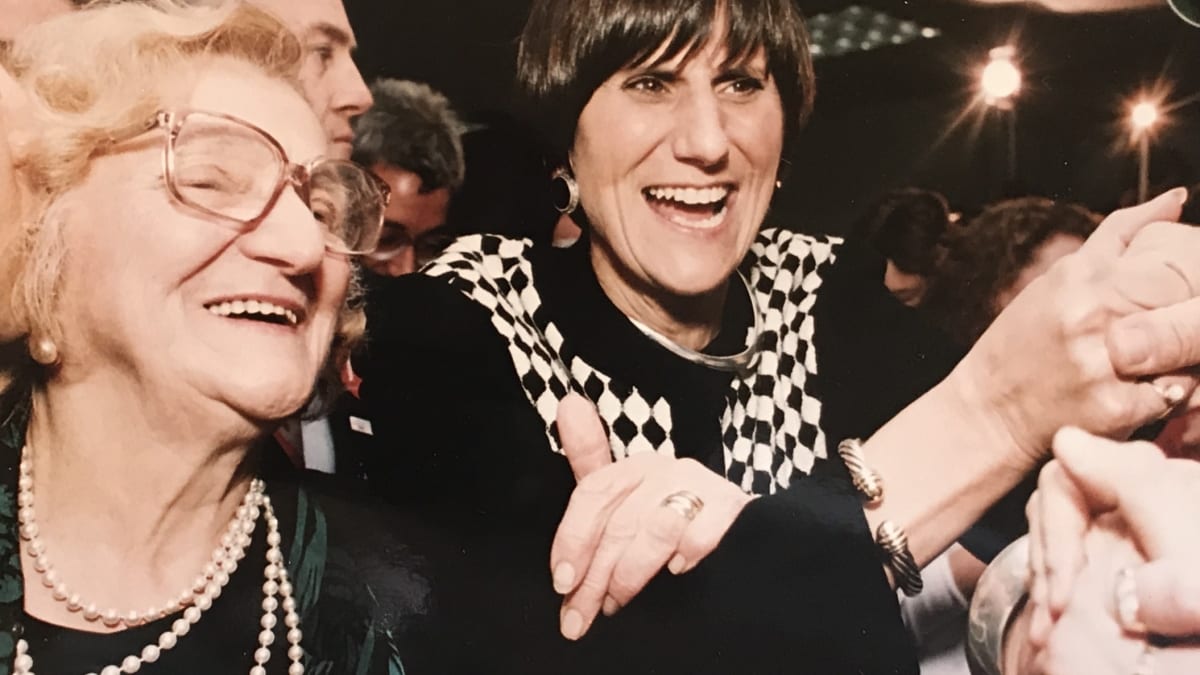 Rosa L. DeLauro, who has represented Connecticut's third district as a Democrat since 1991, begins a national book tour today to discuss The Least Among Us. Tour dates are below. The book, published by The New Press earlier this year, details her legislative battles, while weaving in the personal stories and family history which have influenced her admirable career fighting for important causes that affect the lives of Americans: food stamps, early childhood education, improving healthcare, infrastructure, affordable higher education, and more. When Congresswoman DeLauro appeared on Meet the Press Daily in early June soon after The Least Among Uswas published (clip below), Chuck Todd called the book "a progressive populist manifesto."
As she writes in the introduction, Congresswoman DeLauro was inspired by her mother Luisa, who served on New Haven's Board of Aldermen for 35 years, in her work to help the vunerable: "Neighbors came to our house to discuss all manner of problems, while Luisa served coffee and baked cream puffs. Our kitchen table was my parents' office and nobody gave a second thought to dropping by." Mrs. DeLauro lived in New Haven all her life and passed away earlier this month, September 9, at the age of 103.
In his eulogy as reported in the New Haven Register, former Senator Christopher Dodd – for whom Congresswoman DeLauro served as campaign manager in 1980 and then later as his Chief of Staff – said about Mrs. DeLauro: "She never stopped championing the cause of those who were less fortunate."
9/19 Roosevelt Institute – New York, NY.
10/3 SKDKnickerbocker – Washington D.C.
10/4 Georgetown University, Institute of Politics – Washington D.C.
10/5 R.J. Julia at Wesleyan University – Middletown, CT.
10/6 La Grua Center (co-sponorored by Bank Street Books) – Stonington, CT.
10/7 Barnes and Noble – Waterbury, CT.
10/16 University of Chicago, Institute of Politics – Chicago, IL.
10/17 Town Hall Seattle – Seattle, WA. (with Congresswoman Pramila Jayapal)
10/18 University of Southern California, Unruh Institute of Politics – Los Angeles CA.
11/10 National Press Club Book Fair – Washington D.C.
11/17 Tattered Cover – Denver, CO.
11/18 Miami Book Fair – Miami, FL.